What Do Unusual Odours From Fireplace Mean
Posted in Gas Fireplace Cleaning, on June 28, 2023
Gas fireplaces are a popular and convenient way to add warmth and ambiance to a home. However, we may sometimes encounter strange or unusual odours from our fireplaces that can be concerning. Unpleasant odours can indicate various issues with the fireplace, ranging from gas fireplace service and gas fireplace cleaning needs to potential safety concerns. Here's how to ensure a safe and pleasant fireplace experience and banish those off-putting smells for good.
Rotten Egg or Sulphur-like Odour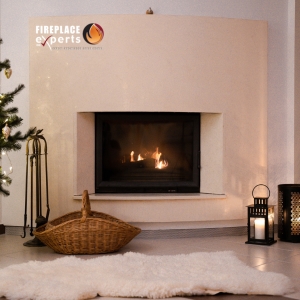 The smell of rotten eggs or a sulphur-like odour from a gas fireplace often indicates a gas leak. Natural gas used in gas fireplaces has an added odourant that smells like rotten eggs to alert us of possible leaks. If you encounter this smell, immediately turn off the gas supply and open the windows for ventilation. Then, contact your gas company or a professional gas fireplace service to inspect and address the issue.
Burning or Dusty Smell
A dusty or burning smell is relatively common when using your gas fireplace for the first time in the season or after a long time. The interior of your gas fireplace usually accumulates household dust, debris, hair, or pet dander over time. This is what gives off a burning odour in the first operation. Ensure regular and thorough gas fireplace cleaning before using your unit during the season to prevent odours and guarantee smooth operation.
Chemical or Plastic-like Odour
A problem with the electrical components can cause a chemical or plastic-like smell while using your gas fireplace. Overheated wires or other electric component failures can be behind this smell. Don't ignore such odours as they could be a potential fire hazard. It is best to turn off the fireplace and call a reliable gas fireplace service like Fireplace Experts for an inspection. Their trained and qualified technicians can quickly identify and rectify electrical issues to ensure your gas fireplace is safe.
Smells from a Newly Installed System
Don't be alarmed by a slight odour when first igniting your new gas fireplace - it's completely normal. Gas fireplaces undergo various manufacturing processes involving paints, lubricants, and other materials. Some residual debris in the passageways can create a smell resembling burning plastic. Try opening a window for fresh air circulation throughout your home. This step is only required during the initial use, as the smell dissipates after a few hours of operation.
Fireplace Safety Precautions
Following some basic safety precautions can go a long way in maintaining a safe and odour-free fireplace:
Regular Maintenance: To ensure proper functioning, schedule annual inspections and periodic gas fireplace cleanings by professionals. A clean fireplace will prevent unpleasant odours caused by debris or blockages.
Proper Ventilation: Ensure your gas fireplace is adequately ventilated and follows local guidelines. Correct airflow and exhaust will help eliminate odours and prevent the buildup of harmful gases.
Safe Zone: Create a safe zone around your gas fireplace by removing flammable objects. Remember to never leave the fireplace unattended.
Carbon Monoxide Detectors: Install carbon monoxide detectors near your gas fireplace and throughout your home to detect potentially dangerous gas leaks.
Fireplace Experts for Professional Fireplace Repair Services
It's crucial to seek professional help when faced with gas fireplace issues and odours. Choosing Fireplace Experts for professional gas fireplace cleaning and service lets you prioritize safety while savouring the warmth of your fireplace. Our certified fireplace specialists can detect and resolve gas fireplace issues early to avoid an unsafe situation. Call now to book a Fireplace Experts gas service!