Fireplace Services in Central Toronto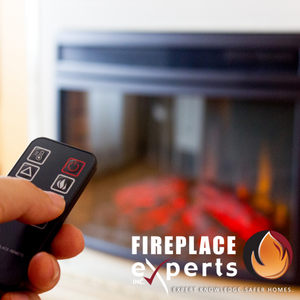 If you're shopping around for fireplace repair in Central Toronto, you can count on the Fireplace Experts for professional gas fireplace service, cleaning, and repairs. Nothing can beat the comfort of a warm and cosy fireplace, but at the same time, everything has to be safe and to code. Anything less could be problematic and potentially dangerous for occupants or residents.
Providing gas fireplace repair and maintenance in Central Toronto, the Fireplace Experts are focused on your safety as their top priority. Should the time come to install a brand-new gas fireplace, we offer our customers the most up-to-date technologies and the latest fireplace designs. You'll upgrade your system, improve your home aesthetics, and potentially add real estate value to your home.
When you need fireplace repair in Central Toronto
Like other gas appliances, gas fireplaces require the expertise of a TSSA licensed gas technician to repair and/or install. Only an experienced and certified technician should work on your fireplace – anything less may compromise performance and could be risky. Like other home appliances, a gas fireplace requires regular service and maintenance so as to ensure performance and lifespan.
For optimal safety, a gas fireplace requires a carbon monoxide detector to be installed in close proximity to the fireplace. In the event of a fireplace malfunction, you should consider it to be a warning sign, and for added safety, the unit should be turned off completely. This is the time to contact the Fireplace Experts for an assessment of the situation and recommendations for a fix.
In Central Toronto, local homeowners can count on the Fireplace Experts to tackle a wide range of issues:
extreme heat conditions or low-level flames
misfiring of pilot light ignition (or no ignition)
pilot light is working but burners do not ignite
A professional approach to fireplace repair and maintenance in Central Toronto
Arranging for regular and ongoing fireplace maintenance is the best option for many. Here, the Fireplace Experts can offer their 10-Step Preventative Maintenance package. It allows for the fireplace to perform at peak while looking great from season to season. In fact, preventative maintenance will ensure that costly repairs are avoided down the road.
The 10-Step Preventative Maintenance package makes sure that your fireplace is operating safely and effectively. Importantly, gas consumption is better controlled, and wastage is avoided. With the Fireplace Experts, professional maintenance is assured every time. And for the homeowner, it's a stress-free experience that they can count on, without any question.
inspection of the gasket seal and glass
clean any debris and condition the glass
clean control compartment and firebox
inspect/clean pilot assembly and burners
test safety shut off to ensure full operation
complete inspection/cleaning of the burner
ensure the system is free of ignition delay
reconstruct the ember-beds/check safety
check thermostat, remote, on/off switch
complete maintenance with fire unit test
Choosing the professionals at Fireplace Experts over a DIY approach
For fireplace repair and maintenance in Central Toronto, it's advisable to go with a professional approach rather than a DIY approach. Yes - a DIY approach may save money, but with gas appliances it's always better to do it right. With the Fireplace Experts, problems and issues can be identified early and therefore resolved before things get worse (and more expensive).
Get things started on the right track by calling the Fireplace Experts at 416.897.5643 or visiting the company website at www.fireplaceexperts.ca . We can provide maintenance, repairs, and even installation. Most of all, we'll show you how to get the best performance from your fireplace, making it a valuable addition to all of the other amenities in your home.