Fireplace Services in Etobicoke
Get the Fireplace You've Always Wanted in Etobicoke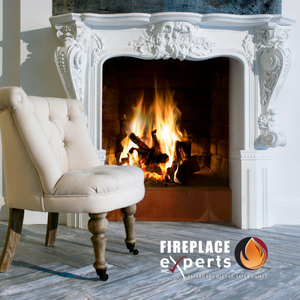 Bring your home to life with expert fireplace repairs, installations, and makeovers with the Fireplace Experts. A fireplace is a multifunctional interior feature that adds warmth, aesthetics, and value to your home. Whether you're putting in a brand-new fireplace or upgrading an existing one with makeovers and gas fireplace repair in Etobicoke, we can help.
Gas Fireplace Repair Etobicoke
Gas fireplace maintenance in Etobicoke should occur at least annually. By paying attention to the condition of your fireplace and its frequency, you can promptly get reliable gas fireplace repair in Etobicoke to ensure safe functionality.
Common Reasons You May Need Fireplace Repair Services:
Even if you don't immediately notice a problem with how your fireplace is working, gas fireplace maintenance in Etobicoke is recommended once a year. The Fireplace Experts team will offer preventative maintenance services to mitigate breakdowns and support the healthy use of your fireplace for years to come. Our technicians are TSSA-licensed technicians offering gas fireplace repair in Etobicoke for certified maintenance and upgrades.
Extreme Heat Conditions
Low Flame Levels
Misfiring Pilot Lights
No Ignition
Burners that Won't Ignite
Fireplace Makeovers Etobicoke
A fireplace is a staple in any space - indoor or outdoor. But as trends progress, you may find yourself wanting to upgrade yours to be more modern, adhering to new styles and design standards. With fireplace makeover services in Etobicoke, you can refurbish and reface your gas fireplace to transform the entire finish of your space.
Favourite Fireplace Design Upgrades:
Upgrade to Marble
Floor-to-Ceiling Fireplace
Remove Mantle
Change Colours
Choose from anything from minimalist design or old-world styles to reinvent your gas fireplace with the Fireplace Experts. Whether you're renovating, moving in, or selling your home, a new and improved look for your gas fireplace can make all the difference.
Install Your New Gas Fireplace
A fireplace can serve as a central element of a home. If you don't have an existing fireplace or if you have an older wood-burning fireplace you want to switch to gas, a new fireplace installation in Etobicoke will add more warmth and ambience to your home. Fireplace installations in Etobicoke with the Fireplace Experts are comprehensive and carefully installed with proper venting and placement to enable safety and longevity. Our team will help you choose the best layout options for your fireplace installation for the best performance and warming effects.
Why Install a Gas Fireplace in Etobicoke Home?
Replace High-Maintenance Wood-Burning Fireplaces
Increase Property Value
Enhance the Aesthetic Appeal of Any Given Space
Enable More Energy-Efficiency & Save Costs
Why Choose the Fireplace Experts
The Fireplace Experts is a leading service provider delivering a range of high-quality services. For the best fireplace repair, installation, and makeover services in Etobicoke, you can count on our licensed, insured, and certified team of professionals. We are equipped with training and knowledge to provide a wide range of gas fireplace services to a range of brands so you can get reliable and quality service. With years of experience, we offer fireplace installation, makeovers, and repairs that put safety and customer service first.