Fireplace Services in Rosedale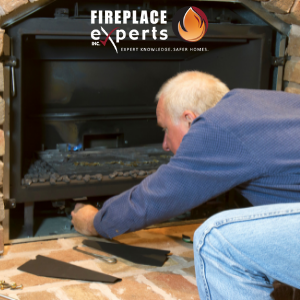 If you're searching for gas fireplace repair, maintenance and service in Rosedale, the Fireplace Experts can provide you with comprehensive services when required. As the fall approaches (with cooler weather) there's nothing like a warm and cozy fireplace to heat your home, however, you want to be sure that your safety is never compromised.
With gas fireplaces, you'll want only Expert licensed professionals servicing your home as gas appliances may have undetected mechanical problems which can create potential dangers. The Fireplace Experts provide fireplace repair, maintenance and service in Rosedale with safety as the main focus. Their goal is to make you love your fireplace and be comfortable in using it for ultimate enjoyment. Whether you are a new homeowner or not, having an Expert inspect your unit at the start or end of every season is highly recommended.
When it's time for a new fireplace unit, we offer some of the latest technology features, including some exciting new designs. Once you have a new gas fireplace installed, you'll own a system that's totally upgraded, with a new aesthetic look – something that's sure to enhance the realty value of your home.
Professional fireplace repair, maintenance and service in Rosedale
In Rosedale, homeowners can rely on the Fireplace Experts for reliable, trusted service. Our technicians will troubleshoot a wide range of unit malfunctions and mechanical issues, and provide you with a full understanding of what you need to know. At that point, recommendations will be made for fixes and repairs to restore full performance. Some of the issues can be:
pilot light malfunction
burners are not igniting
flames are at a low-level
ignition failure problem
pilot light keeps misfiring
fireplace is overheating
As a rule, a licensed TSSA technician should be servicing all gas appliances. For gas fireplaces, only a certified TSSA technician should be providing service. Anyone who is unqualified could compromise fireplace performance, let alone pose a safety risk. The Fireplace Experts are all professional people.
For safety reasons, a gas fireplace requires a CO sensor in close proximity. If you have a malfunction, similar to the ones listed above, you may want to consider it a "warning sign" to have the fireplace turned off and not used until properly inspected by licensed professional. This would be a good time to contact the Fireplace Experts for an expert service assessment and recommendations for a remedy.
Scheduled fireplace repair, maintenance and service in Rosedale
With gas fireplaces, scheduled maintenance is the best way to ensure performance. This is where you can count on the Fireplace Experts for a comprehensive 10-Point Preventive Maintenance Plan. This type of scheduled maintenance program allows for peak performance from season to season. In fact, preventive maintenance has proven valuable in preventing costly repairs that develop overtime due to general use.
With the 10 Point Maintenance Plan from the Fireplace Experts, you'll notice the benefits immediately. Beyond the improved appearance and safety benefits, your gas consumption will be better optimized and energy waste reduced. The Fireplace Experts provide you with certified professional maintenance – and everything is to code.
clean up debris + condition the glass
inspection/assessment of gasket seal
clean control compartment + firebox
inspect/clean burners + pilot assembly
inspection/testing of the safety shut-off
inspect and clean entire burner system
check + ensure there's no ignition delay
reconstruct ember-beds + safety check
over-all maintenance and fire unit test
check power switch/remote/thermostat
Choosing professional maintenance over a do-it-yourself approach
For fireplace repair, maintenance and service in Rosedale, it's better to opt for a professional approach than a do-it-yourself approach. True, the DIY approach might save some money, but with gas fireplaces it's much better to be safe than sorry in the long run.
With the Fireplace Experts, mechanical problems and performance issues are quickly identified and resolved safely and effectively. We do everything from regular service, to seasonal maintenance, to emergency repairs, to installations.
Find out more about our services by calling 416-897-5643, or contact us online. The Fireplace Experts guarantee only licensed and professional service from our team of certified technicians.