Fireplace Repair
Why Isn't My Fireplace Working?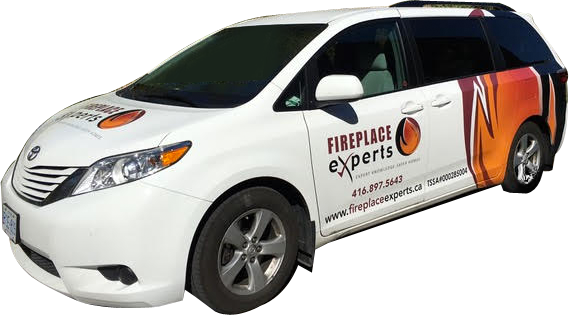 The first step in trying to answer that question is fully establishing what the problem could be. Perhaps the pilot light looks like it's on, but goes out as soon as you release the button. Or the main burner won't light, but everything else looks okay. Maybe the pilot refuses to ignite, even if everything else seems to be working alright... or it just might seem like the heat output isn't right. It could be any of these issues, or something else.
There are a lot of issues you can incur with a gas fireplace that can stem from not cleaning enough, or adjustments in parts that might be needed. It can often be very difficult to distinguish these issues without having an expert eye over it.
If you are struggling to understand what could potentially be wrong with your gas fireplace, why not contact the Fireplace Experts? We can help in identifying the issue and providing clear advice and a plan of action on how to fix it.
To start with, you will need to have the model and the serial number of your gas fireplace ready to help expedite the process. With this information, your Fireplace Experts technician is able to quickly understand what type of fireplace they are working with, and have an understanding of the age and make of the model in order to give you accurate information.
Not sure where to locate the model and serial number? This can be found on the metal service sheet chained to the main valve, located either under or behind your gas fireplace. Alternatively, you can also find the model and serial number on the cover of your owner's manual.
How Can Fireplace Experts help?
Our Fireplace Experts technician can visit your home to determine the problem and provide a quick repair quote so that you can have a clear idea of how the problem can be solved, and what it would entail in terms of time and finance.
We offer comprehensive repairs of your gas fireplace, and even complete renovations of old fireplaces. At Fireplace Experts, we understand both the function and design of gas fireplaces, and can assist with almost any issue with your fireplace.
However, fireplace repairs can always be avoided if you are already following a routine gas fireplace maintenance plan. Regular service calls from The Fireplace Experts covers a variety of different elements to help ensure that your fireplace is operational and safe to use.
This would include Fireplace Experts 10-Step Approach to Gas Fireplace Maintenance:
Ensure gasket and seal are free of deterioration
Clean built-up debris from glass, and treat glass to minimize future buildup
Clean the firebox and control compartments
Ensure pilot ight and burner are functioning
Testing of safety shut off valve
Clean and inspect burners
Test to ensure there is no delay with fireplace ignition
Reconstruction of the ember beds
Test thermostat, switches and remotes
Test the overall gas fireplace function
Fireplace Experts is committed to bringing our expertise and knowledge to your fireplace problems and finding solutions that keep your fireplace operational while ensuring safety. As an official Toronto Star Readers Choice Nominee 2019, we take our work very seriously and are happy to help with any problems you might be facing with your fireplace. If you're noticing strange noises, foggy glass, or that your gas fireplace won't stay on, contact the Fireplace Experts to schedule your gas fireplace repairs!
"We pride ourselves in being the GTA's most successful refurbishing experts."