Fireplace Makeovers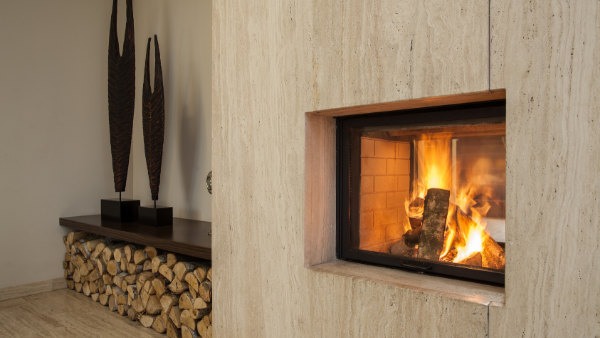 Many GTA homeowners have the priviledge of purchasing a home with a built-in fireplace. Like any part of the home, your fireplace can become outdated, and require a slight remodel or complete renovation.
Whether you want to upgrade to a gas fireplace, or change the size or layout of your existing fireplace, the Fireplace Experts will manage your fireplace makeover from start to finish. We handle fireplace makeovers, renovations and remodeling, with each project designed to satisfy your wish list. Working with the Fireplace Experts, quality is assured.
How fireplace makeovers and remodelling work with Fireplace Experts in the Greater Toronto Area
Fireplace Makeovers
Remodeling an existing fireplace can make a huge difference to the aesthetics and value of your home. If you're renovating, it's a perfect opportunity to upgrade an old wood-burning fireplace to a modern gas fireplace to improve home heating, while enhancing the décor of your home. Whether you'd like a new mantle, or prefer to switch to a minimalist, built-in design, a fireplace makeover can completely change the look of a room or home. A remodel can even help to entice homebuyers when selling your home, and add to your potential selling price.
Fireplace Refurbishment
For many homeowners, it can become necessary to replace the inner workings to refurbish an existing gas fireplace after years of extensive use. We install brand new components and clean out the gas line. We then repaint the external area of the fireplace and bricks, and we can even add or replace the logs or stones if needed.
Fireplace Remodelling
If you're looking to simply revamp the appearance of your existing fireplace, there are countless design looks to choose from. We can do it all:
Marble "makeover"
In a living room, den, or bedroom, an existing fireplace can have a modern "makeover" quite simply. A white marble surround can create an ultra-modern design overnight.
Floor-to-ceiling
With a floor-to-ceiling fireplace, any space can take on a modern, contemporary look. Add some fancy features to the mechanics, and it's got practicality and design beauty.
No more mantle
Instead of a traditional fireplace mantle, a minimalist look can comprise a fireplace base to place a variety of decorative accents. To top it off, a flat screen TV can go right above.
The Fireplace Experts can do it all
If your fireplace is looking tired, or if you're tired of the way your fireplace looks, trust the Fireplace Experts as your fireplace remodelling company. We can do wonders with a complete new look, or with an update that blends or upgrades your fireplace with renovated décor.
For fireplace makeovers, remodelling and reburbishing in Toronto choose the Fireplace Experts
For fireplace renovations throughout the GTA, you can rely on the Fireplace Experts for the highest standard of workmanship. We do it all – from restoring and refurbishing existing units; to installing new fireplaces; to service and maintenance.
Our skilled technicians can service any brand of fireplace, and we usually resolve issues right on the spot. We do in home assessments and arrive fully equipped, with a range of parts to repair almost every fireplace issue (unless we have to special order a specific part).
If you're shopping around for fireplace renovation in Toronto, we are one of the more highly regarded service providers. Our TSSA licensed technicians are experienced with every aspect of fireplace renovation and refurbishment.
You can find out more about fireplace renovation and refurbishing by calling us directly at 416-897-5643 or visiting our company website. We have a convenient contact form that you can fill out and request a specific service. Just let us know about your fireplace needs and one of our expert staff will be in touch.