Fireplace Services in Midtown Toronto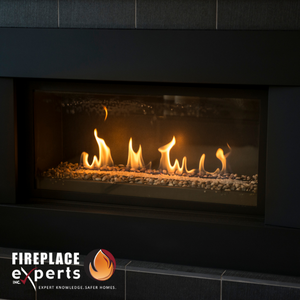 If you're looking for fireplace repair and maintenance in Midtown Toronto, you can rely on the Fireplace Experts for gas fireplace service, repairs, and cleaning. Nothing beats the joy of a warm and cozy fireplace - but without doubt, everything has to be safe and according to code. Anything short could pose some operational problems and could be potentially dangerous for residents.
In providing fireplace repair and maintenance in Midtown Toronto, the Fireplace Experts are concerned with safety as a top priority. In the event that it's time for a new gas fireplace, we offer the latest technologies and the most current fireplace designs. With a new fireplace, you'll be upgrading your system, improving your aesthetics, and potentially adding real estate value.
When it's time for fireplace repair and maintenance in Midtown Toronto
Like similar gas appliances, a gas fireplace requires a TSSA licensed technician to make repairs and/or installations. The fact is, only a certified technician should be working on a gas fireplace – someone else may compromise the performance, let alone pose some risks. For best results, a gas fireplace should have ongoing service and maintenance provided by a professional technician.
For safety reasons, a gas fireplace must have a carbon monoxide detector installed in proximity to the fireplace. In most cases, a fireplace malfunction should be considered a "warning sign" and the unit should be turned off for added safety. This would also be an appropriate time to contact the Fireplace Experts and arrange for an assessment, along with recommendations for a remedy.
In Midtown Toronto, homeowners can rely on the Fireplace Experts for a wide range of issues:
low-level flames or extreme heat situations
failure of the ignition or pilot light misfiring
pilot light DOES work - burners DON'T ignite
An expert approach to fireplace repair and maintenance in Midtown Toronto
With fireplaces, pre-arranged maintenance (regular and ongoing) is usually the best option. The Fireplace Experts offer homeowners a comprehensive 10-Step Preventative Maintenance plan. It assures peak performance for the fireplace, while keeping it clean and good looking from one season to the next. Preventative fireplace maintenance can also avoid some costly repairs down the road.
The 10-Step Preventative Maintenance plan ensures that the fireplace is operating effectively and safely. Overall, gas consumption is better managed, and any waste is avoided. Hiring the Fireplace Experts allows for professional maintenance and a stress-free experience for the homeowner.
clean accumulated debris and condition glass
inspect and assess the gasket seal and glass
inspect and clean the pilot assembly/burners
clean the firebox and the control compartment
test the safety shut off to assure full operation
ensure that the system is free of ignition delay
inspection and cleaning of the burner system
reconstruct ember-beds and check for safety
overall unit maintenance with a fire unit test
check the thermostat; on/off switch; remote
Choosing the Fireplace Experts for maintenance instead of a DIY approach
For fireplace repair and maintenance in Midtown Toronto, it's much more advisable to choose a professional approach instead of a DIY approach. While it's true that a DIY option might save some money, the professional approach is preferable when it comes to gas appliances. With the Fireplace Experts, fireplace problems and/or issues are identified early and resolved quickly.
For expert fireplace maintenance, call the Fireplace Experts directly at 416.897.5643 or contact us online . We can do it all - from maintenance, to repairs, to new installations. You'll be in good hands with our teams, and we'll get your fireplace working at peak. Best of all, you can rest assured that your fireplace system is working in complete