Fireplace Preventive Maintenance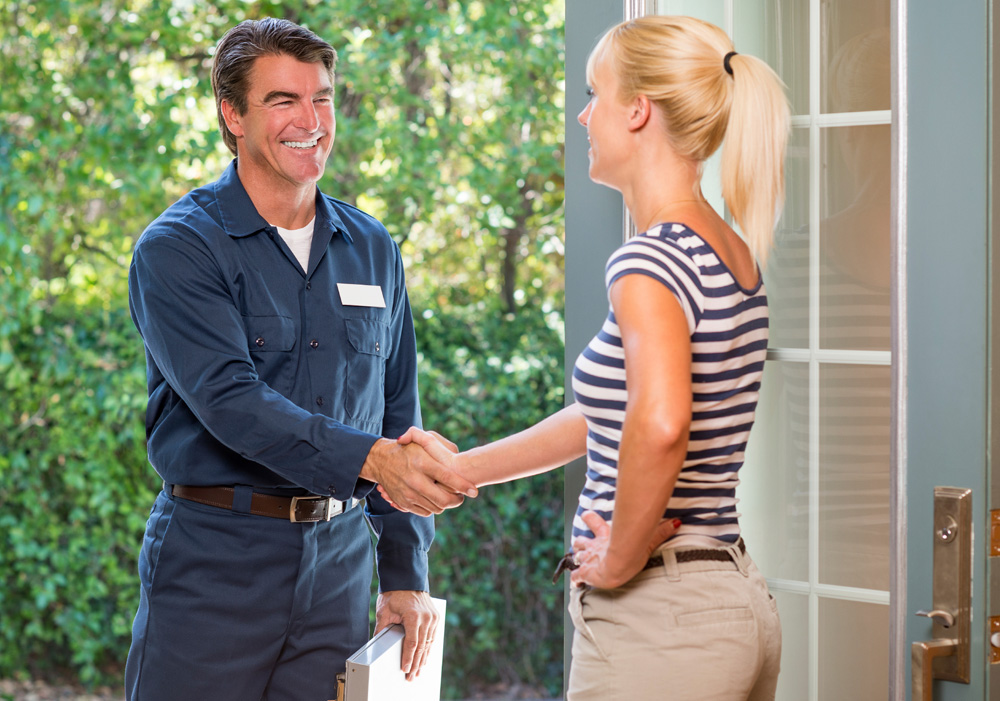 Gas Fireplaces can add a luxurious touch to your home, and provide additional heating in rooms or parts of the homes that may need it. However, like any home appliance, Gas Fireplaces require periodic maintenance and cleaning to keep it functioning efficiently and effectively. With gas appliances, you never want to risk issues that could compromise the safety of your home and your family.
How Often Does My Gas Fireplace Need Maintenance?
Most fireplace manufacturers recommend an annual cleaning and safety inspection of all gas fireplaces. When properly maintained, your gas fireplace will provide years of safe, trouble-free warmth.
The Fireplace Experts Team is pleased to offer our Preventive Maintenance Service to help your gas fireplace continue to look and perform like new, preventing the need for future gas fireplace repair services. When you sign up for our Preventive Maintenance Service, you leverage expert knowledge from experienced, licensed gas fireplace technicians. Our technicians are dedicated to our clients' safety, and to minimizing gas waste from inefficient fireplaces, and have developed a comprehensive, 10 Step Preventive Maintenance Plan.
The Fireplace Experts 10-Step Gas Fireplace Preventive Maintenance Plan
With our annual Preventive Maintenance Service call, you'll receive thorough, comprehensive inspection and testing of the various parts and functions of your gas fireplace to ensure everything is clean, and working as it should:
Our 10-Step Preventive Maintenance Service:
Inspect the fireplace glass and gasket seal to ensure they are free of deterioration
Clean and condition the fireplace glass of built-up debris to prolong the life of the glass
Clean the Interior firebox and surrounding control panel compartment
Clean and inspect pilot light assembly and burners
Test the safety shut off switch to ensure it is working properly
Clean gas burner, and inspect to ensure it is properly configured with no leaks, and maximized gas efficiency
Test gas system ignition to ensure there is no delay
Repair and reconstruct any damage to the ember-beds
Test the fireplaces thermostat, remote controls, and on/off switch
Test the overall functions of the gas fireplace unit
With this convenient Preventive Maintenance service, The Fireplace Experts will reach out to you every year to schedule your annual maintenance, and make note of issues they find to check for recurrence the following year. We take care to remember the unique needs of your home and gas fireplace, so you don't have to!
The Importance of Regular Gas Fireplace Maintenance
If you are reading this, there is a 99% chance that your gas fireplace has some problems. Don't panic! We know how to help! We've built a reputation for providing high-quality workmanship and gas fireplace service for homeowners and property managers in Toronto and surrounding areas.
The most common gas fireplace problems are clogged burner ports, soot build-up, carbon monoxide leaks, and uneven flames. A proper gas fireplace maintenance service can prevent these problems, such as cracked refractory or bricks, broken or loose mortar joints, improper airflow or flue dampers, and other issues. If you notice any of these issues regularly, there is a good chance your gas fireplace needs maintenance.
Improper maintenance can lead to carbon monoxide leaks that can be dangerous both to people's health and to their home's structure. Don't let a gas fireplace become a safety hazard in your home. Call Fireplace Experts today and schedule an appointment for your next gas fireplace service visit with one of our fireplace specialists.
Most Common Fireplace Problems
Here are the most common gas fireplace problems that might be affecting your home:
Gas Fireplace Pilot Light Problem
If the pilot light on your gas fireplace is out, a simple fix is to change the battery in your remote control. If the remote control is not the issue, then most likely, the gas valve of your gas fireplace is blocked or clogged with dust. This can be solved by cleaning or replacing your gas valve.
Strange Sound
If your gas fireplace is making noises, this could mean that one of two things happened: either you need to clean the burner box or that there is another problem with the fireplace, such as a clogged gas valve or an airflow problem. As experienced gas fireplace repair specialists, we can help you diagnose and solve the problem.
Damaged Venting System
The vent is the part in which gases passing through are exhausted from your fireplace. The damper is the door at the end of the vent is used to regulate airflow to your chimney. In order to work properly, they must be kept clean and in good working condition.
Damaged Casing
This is any surface area of your fireplace that doesn't have flames in it. It includes the sides, top, back, and front. The surface area can crack, warp, or even become completely detached from the fireplace structure.
Damaged Firebox
If your fireplace has a cracking firebox, it may be time to repair or replace your fireplace structure.
Faulty Thermostat/Igniter
Many newer fireplaces employ a thermostat to control temperature and a gas igniter to light the gas logs that are inside of the firebox. If either one isn't working properly, your fireplace will not function as intended.
Burner Problem
If you notice intermittent bright flames but can't get any heat from your fireplace, you may have a burner problem. It could be caused by anything from a dirty burner to a bad pilot light assembly.
Why Choose the Fireplace Experts
The fireplace specialists at Fireplace Experts strive to provide superior gas fireplace services. Our goal is to ensure that your fireplace is ready for the upcoming seasons and has been properly maintained. You'll have peace of mind knowing it's safe to use and efficient to heat your home.
When you work with Fireplace Experts:
You will be greeted by a Customer Care fireplace Specialist who will discuss your needs and answer any questions you may have.
Offered appointments at your convenience, so it's never a problem to get your fireplace serviced when it's convenient for you.
A TSSA certified fireplace specialist will provide valuable insight into how efficiently a fireplace is performing and any maintenance opportunities that may exist.
We can help you get ready for those chilly fall and winter months. The heat provided by a gas fireplace is one of the best ways to heat your home for a fraction of the cost. By booking gas fireplace maintenance annually, and promptly calling for gas fireplace repair services, you can limit your fire risk and keep your family safe and warm. No need to worry about the fires dying out during cold nights. Just turn up the temperature with a simple phone call.
Trust Your Home to The Fireplace Experts
For all your gas fireplace needs, The Fireplace Experts offer quality craftsmanship and expertise to ensure safe, reliable fireplace installation and maintenance. All our Gas Fireplace Technicians are extensively trained and licensed by the Technical Standards & Safety Authority (TSSA). When The Fireplace Experts visit your home, you can feel confident that your gas fireplace is expertly assessed and maintained to provide you years of worry-free warmth, and that the safety of your home and family is always protected.
If you're a gas fireplace owner in the Greater Toronto Area, who's gone some time without service call, contact The Fireplace Experts and become a member of our annual Preventive Maintenance Service today!