Fireplace Services in Vaughan
From makeovers and installation to gas fireplace repair in Vaughan, you choose the Fireplace Experts.
Embrace the warmth and appeal of a home fireplace with expert fireplace services in Vaughan. At the Fireplace Experts, we offer professional fireplace installation, stunning fireplace makeovers, and high-quality gas fireplace repairs in Vaughan.
Fireplace Maintenance in Vaughan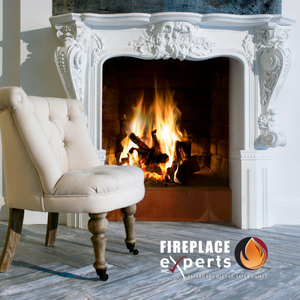 Many newly built homes in Vaughan are equipped with gas fireplaces from the builders. Experts recommend gas fireplace maintenance services in Vaughan every year. Because the components and mechanisms of a gas fireplace are tricky, it's always best to leave maintenance and gas fireplace repairs in Vaughan to the professionals.
What to Expect from Preventative Fireplace Maintenance
Before beginning maintenance, technicians conduct inspections of the unit overall followed by checking its condition and cleaning of the components to ensure safer and more efficient performance.
Your Maintenance Technicians:
Assess & clean sensors, safety controls, power piles
Inspect connections and burners
Test for carbon monoxide & inspect ventilation
Check door gaskets and pilot lights
Cleaning fans, glass, and fireplace logs
Maintain the longevity of your fireplace with reliable maintenance and gas fireplace services in Vaughan.
Gas Fireplace Repair in Vaughan
Despite being generally safe due to modern engineering and advanced technology, gas fireplaces still require regular attention and care from professional service providers. If something breaks like the glass or a vent gets blocked, urgent gas fireplace repair in Vaughan is in order. If you suspect trouble with your fireplace, don't hesitate to reach out to leading fireplace service teams near Woodbridge, Maple, or elsewhere in Vaughan.
Recognize the Signs You Need Fireplace Repair:
Strong or new odours, especially sulfur-like scent
Overheating unit or extreme heat emitting
Low flame levels
Ignition issues with burners and pilot light misfires
Fireplace won't turn on
Soot collecting on fireplace glass
If your fireplace shows signs that you need repair services near Vaughan, don't wait. Gas fireplace repair services will prevent the risk of carbon monoxide leaks and uncontrolled fires.
Fireplace Makeovers in Vaughan
Fireplaces are a central design feature in your home as you upgrade the rest of your interior elements, you can makeover your gas fireplace to meet modern trends and your evolving style. At Fireplace Experts, we will help you rejuvenate the look of your home fireplace, adding warmth and visual appeal to your home.
Restyle your fireplace facade and mantel with new colours and materials.
Choose from:
Bricks
New Paint
Marble
Stones
Tiles
And More
You can also upgrade your fireplace by removing your mantel and opting for a modern floor-to-ceiling fireplace anywhere in your home from the communal spaces like the living room to your bedroom.
Why Choose Fireplace Experts Near Vaughan
Whether you're installing a brand new fireplace or caring for an existing unit, you can count on the Fireplace Experts for reliable fireplaces services in Vaughan. We maintain a high standard of workmanship across all of our jobs, sending our trained and experienced teams to restore, maintain, and makeover your fireplaces of all brands, so you can get the most out of your gas fireplace units.