Fireplace Services In Forest Hill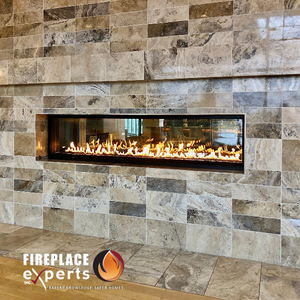 If you're looking for fireplace repair, service and maintenance in Forest Hill, count on the Fireplace Experts for professional and trustworthy service. As the cooler seasons persist, there is nothing like a cozy fireplace to sit beside. However, everything has to be safe! With our professional maintenance, you can avoid any mechanical issues or dangerous situations from developing in your home.
When it comes to fireplace maintenance, safety is the highest priority for the Fireplace Experts. If you are looking for a brand-new unit, we can recommend a model and help you with its installation and maintenance from then on to ensure safety. Fireplace Experts is a service first company, with this we can help narrow down your search for the ultimate reliable gas fireplace based on our maintenance and repair experience. You can rely on the Fireplace Experts for an installation that is comprehensive and professional.
Fireplace Repair, Service and Maintenance in Forest Hill
All gas-fired appliances should be professionally serviced and an accredited TSSA technician must be the one to do the work. For safety, gas fireplaces require a CO detector installed in close proximity. If you experience a fireplace malfunction, you should consider this to be a warning sign and close down the unit right away. This may also be a good time for the Fireplace Experts to provide a complete maintenance assessment. We can handle service maintenance for all types and brands of gas fireplaces. Malfunctions, such as mechanical issues, and operational problems may include:
overheating fireplace
burners won't ignite
pilot light breakdown
lower-level flames
pilot light misfiring
ignition malfunction
A Comprehensive 10-Point Preventive Maintenance Plan
For fireplace repair, service and maintenance in Forest Hill, the Fireplace Experts can provide you with a complete 10-Point Maintenance Plan. It's very important to regularly maintain your fireplace as wear and tear is inevitable. One of our trusted technicians will optimize its performance, ensure that everything is safe, and troubleshoot any issues. It's the best approach to prevent any future problems and increase the longevity of your unit.
Our 10-Point Plan addresses a wide range of fireplace components. Once completed, you'll have better gas consumption and much better heating efficiency. We are always happy to provide you with expert advice on day-to-day fireplace operation. In addition, we will provide you with recommendations for maintaining peak performance all year long. When performing a Preventative Maintenance Service we:
inspect/clean pilot light and burners
clean firebox/control compartment
check thermostat/switches/remote
inspect and ensure no ignition delay
complete reconstruct of ember-beds
general maintenance and unit test
fireplace glass conditioned/cleaned
inspect safety shut-off mechanism
inspection/assessment of gasket seal
inspection and cleaning of burners
The Advantage of Professional Service Over DIY Service
For fireplace repair, service and maintenance in Forest Hill, a professional approach is necessary. Choosing the do-it-yourself approach is incredibly risky and could result in harming the people living in your home. Dealing with gas fireplaces is not as simple as dealing with the non-gas appliances in your home. It can be very dangerous if you don't know what you're doing. That is why a certified TSSA technician is the only one who can safely maintain your gas fireplace. In addition, choosing an unqualified service provider can pose a variety of potential dangers when servicing a complex appliance like a gas fireplace. Count on the Fireplace Experts for everything from maintenance, repair, and complete fireplace installation.
When you work with the Fireplace Experts, a licensed gas technician will provide you with complete and comprehensive fireplace repair, service and maintenance in Forest Hill. Book your fall and winter maintenance appointment at 416-897-5643 or contact us online for additional information. We'll make sure that you're warm and cozy this season - and above all safe.