Why the Summer is the Best Time for your Fireplace Maintenance
Posted in Gas Fireplace Cleaning, on April 10, 2023
With the rising temperatures and the sun shining brighter, it's easy to forget about your fireplace until winter rolls around when you're ready to turn it on. Unfortunately, neglecting maintenance and fireplace repair in Toronto can have costly and hazardous consequences come wintertime. We at Fireplace Experts believe summer is ideal for your fireplace cleaning, inspection, or maintenance.
Here's why:
Easy Scheduling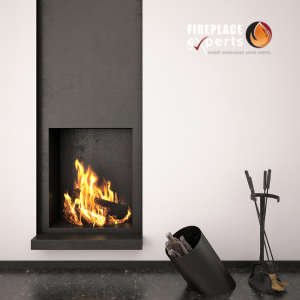 Fireplace professionals are in high demand during winter, with longer appointment wait times and potentially higher pricing. You can avoid the hectic winter rush by scheduling your maintenance and fireplace repair in Toronto during the quieter summer months. No last-minute servicing or long waits and higher prices for an appointment!
Regular Maintenance for Flawless Fireplaces
A poorly maintained gas fireplace can cause hazardous carbon monoxide poisoning, accidental fires, and other problems. Regular fireplace cleaning and maintenance reduces the risk of these hazards and ensures safe and efficient fireplace operation. Scheduling gas fireplace maintenance during summer gives ample time to address any damage or repairs. It also takes care of common issues like creosote build-up to prevent unexpected fires and improves efficiency by removing debris obstructions or build-up that can impede the airflow.
Prepping for the Winter Rush
With the warm weather and minimal fireplace use, Summer can be the perfect time to get your gas fireplace in shape for the colder months. Get your fireplace cleaning and inspection during the summer months to enjoy cozy warmth and seamless functioning of your fireplace in winter. You won't have to scramble for last-minute maintenance appointments or wait until the first cold snap to discover unexpected issues with your fireplace.
Save Money & Last-Minute Hassle
Scheduling your gas fireplace maintenance during the summer can also save you money. Fireplace professionals usually offer off-season discounts or promotions, and you need not pay a premium for last-minute servicing during the winter rush. Also, getting annual maintenance during the hot season allows you to catch potential issues early and prevent expensive fireplace repairs in Toronto down the line.
Safer Homes
Lastly, maintaining your fireplace during summer is essential for keeping your home and family safe. Regular fireplace maintenance can catch any potential hazards like creosote build-up or flue damage before they become a safety hazard. Taking care of such issues early can prevent any potentially dangerous situations during the colder months.
Summer Fireplace Maintenance Basics
Fireplace maintenance should start with thorough interior and exterior cleaning.
Turn off the gas and electricity to the unit before cleaning the glass or vacuuming the interiors.
Remove debris, build-up, or blockages for smooth and efficient functioning.
Check the pilot light, flue, burner, gas logs, and vents for any signs of damage or blockage.
Check the batteries in the remote & thermostat, and replace them if required.
Choose Fireplace Experts for Summer Fireplace Maintenance
Scheduling fireplace cleaning and maintenance during summer is a convenient and smart move for GTA homeowners. Enjoy reduced service wait times, save money on off-season offers, and avoid potential fireplace repairs in Toronto. Stay ahead with summer fireplace maintenance from Fireplace Experts, your go-to professionals for all things fireplace! Be ready for the colder months with a safe & functional unit, and enjoy peace of mind with a ready-to-go gas fireplace. Don't wait–call us now for your summer fireplace maintenance today!