What to Do When Your Gas Fireplace Won't Light?
Posted in Gas Fireplace Repair, on July 03, 2020
When you're in the mood for a cozy night by the fire, there's nothing more frustrating than having problems starting your gas fireplace. While gas fireplace repairs are one of the more common calls we get at Fireplace Experts, this problem can indicate a wide range of issues with your gas fireplace. There are 3 easy steps you can take to fix a fireplace that won't start.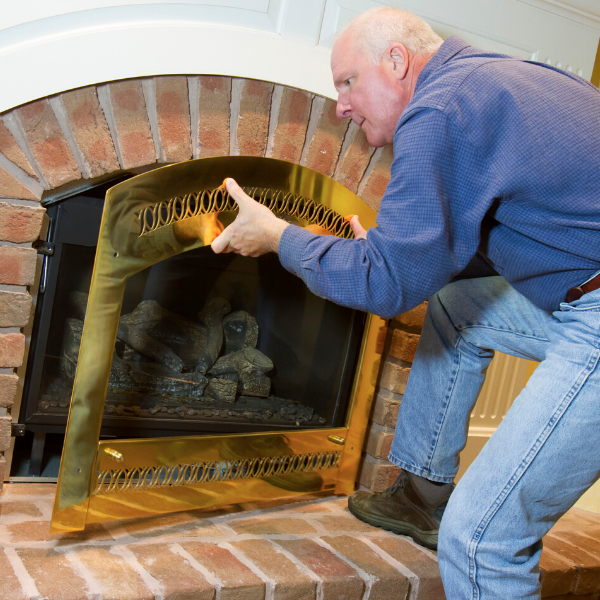 Step 1 - Visual Inspection
The first thing that you can do when your gas fireplace won't light is a visual inspection. We never recommend DIY (do it yourself) gas fireplace repairs because it can be dangerous (if there's a gas leak, a homeowner could accidentally cause an explosion), but sharing your observations with us from a thorough visual inspection will help us get to work quickly and efficiently when we arrive.
After a visual inspection, it's a good idea to make sure that your gas is turned on. If the gas is on - is your pilot light? The pilot light is usually a small blue flame that continually burns somewhere in your gas fireplace. It provides the spark to light up your entire fireplace when you turn it on, but it can blow out due to drafts or other problems. If your pilot light isn't on and your fireplace won't start - it could be leaking a small amount of gas.
Step 2 - Full Thorough Inspection
The next step is to do a thorough inspection of all parts of your gas fireplace. If your pilot light is on but your fireplace still won't light, it could be a problem with the thermocouple or thermopile. These important sensors help tell your fireplace that the pilot light is on and ready to go, which in turn opens the gas valve.
The glass window on your fireplace can also be a good indicator of problems. When they develop a cloudy haze or collect soot, this could be due to a number of issues, such as a blocked chimney or weak airflow. Strange sounds or rumblings are also indicators that something's off with your fireplace.
Step 3 - Call a Pro!
Once you've made a full visual inspection of your gas fireplace, it's time to give the professionals a call. Anything that uses natural gas, like fireplaces or barbecues, needs to be maintained and repaired by a professional with gas safety training - not only is natural gas incredibly flammable, but it can also cause poisoning if it's leaking or if a line is damaged.
The professionals at Fireplace Experts specialize in gas fireplace repair, inspection, maintenance, cleaning, and certification, and are all extensively trained and licensed by the Technical Standards & Safety Authority. Annual maintenance can keep your fire burning safely and cleanly, and help you avoid costly repairs in the future. If your gas fireplace won't light, give us a call at 416-897-5643 to book your gas fireplace cleaning today.