What to Do When Your Fireplace Shuts Off Unexpectedly
Posted in Gas Fireplace Repair, on October 19, 2023
A welcoming fireplace can bring warmth and ambiance to your home, setting the stage for tranquil evenings. However, there's nothing more frustrating than when your fireplace abruptly switches off, leaving you in the chill and in need of gas fireplace repair. Explore the common causes behind unexpected fireplace shutdowns and provide practical steps to tackle these problems. As this job can be dangerous, allow fireplace specialists, the Fireplace Experts, to help you with your troubles.
Check Gas Supply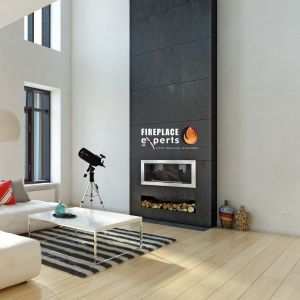 One of the primary reasons for an unexpected fireplace shutdown is a lack of fuel. When your gas fireplace unexpectedly turns off is the gas supply. If the fireplace is not receiving an adequate gas supply, it will shut off automatically as a safety measure. Locate the gas valve on your fireplace and make sure it's fully open. If it's partially or entirely closed, the fireplace won't receive the necessary gas, leading to a shutdown. Examine for gas leaks and remember gas leaks can be hazardous. If you detect the smell of gas or suspect a leak, immediately shut off the gas supply, ventilate the area by opening windows, and seek professional assistance from Fireplace Experts. Do not attempt to use the fireplace until the issue is resolved. Try testing other gas appliances. If your gas stove or other gas-powered appliances are also malfunctioning, it may indicate a problem with your gas supply. Get in touch with Fireplace Experts to investigate and rectify the situation.
Inspect the Pilot Light
The pilot light is a small flame that ignites the main burner in your gas fireplace. When the pilot light goes out, the fireplace will shut off. Find the pilot light assembly in your fireplace, typically near the burner or in the firebox. Then, relight the pilot light following Fireplace Experts guidelines to do this safely. This generally involves switching the gas valve to "pilot," holding down the ignition button, and using a long lighter to ignite the pilot flame. Keep the button pressed for about 30 seconds to allow the thermocouple to heat up before releasing it. If the pilot light continues to extinguish, you might need to clean it or replace the thermocouple. Make sure the pilot assembly is clean, as it can accumulate dust and debris, leading to flickering or extinguishing flames. Use compressed air or a brush to clean the area around the pilot light meticulously.
Examine the Thermocouple and Thermopile
The thermocouple and thermopile serve as safety devices in your gas fireplace, detecting whether the pilot light is active. Malfunctioning of these components can lead to unexpected shutdowns. Inspect for corrosion or damage by examining the thermocouple and thermopile for signs of rust or wear. If they appear corroded or damaged, replacement with fireplace specialists, Fireplace Experts may be necessary. Try adjusting their positions to ensure that the thermocouple and thermopile are correctly positioned within the pilot light's flame. Incorrect placement can result in frequent shutdowns. If you're uncertain about testing or replacing the thermocouple and thermopile, it's advisable to contact a certified technician in gas fireplace repair, such as Fireplace Experts, to handle the task securely.
Address Venting and Oxygen Supply
Gas fireplaces require proper venting to expel combustion byproducts, including carbon monoxide, outdoors. When the venting is obstructed or if the fireplace isn't receiving sufficient oxygen, it can unexpectedly shut down. Inspect the venting system to ensure there are no obstacles or blockages. Blockages such as bird nests, debris, or soot buildup can hinder airflow. Make sure your room has sufficient ventilation to provide the fireplace with the required oxygen. If your space is tightly sealed, slightly open a window. Schedule professional maintenance: To address intricate venting issues or ensure the optimal functioning of your fireplace, it's wise to arrange regular maintenance with professional technicians, Fireplace Experts.
Rather, be Safe and Use Fireplace Experts
When your gas fireplace unexpectedly shuts off, remain composed. By following these steps, you can troubleshoot and resolve the issue in many instances. Always prioritize safety, and if you're uncertain about any aspect of your fireplace's maintenance, consult Fireplace Experts to preserve the warmth and ambiance your gas fireplace offers. Regular maintenance and vigilance in troubleshooting will guarantee that your gas fireplace continues to provide the desired comfort and atmosphere during the colder months.