Tips for Repairing Gas Fireplace Ignition
Posted in Gas Fireplace Repair, on February 07, 2023
Gas fireplaces are a blessing for homeowners with their convenient warmth and cozy ambiance. However, different components of the fireplace unit or the ignition may cause trouble. If you're struggling with a faulty gas fireplace ignition and a lifeless fireplace, there's good news! Regular fireplace cleaning and a little DIY can solve most fireplace ignition issues. Let the Fireplace Experts give you a low-down on gas fireplace ignition & fireplace repair in Toronto. Grab that coffee and read on!
Gas Fireplace Ignition System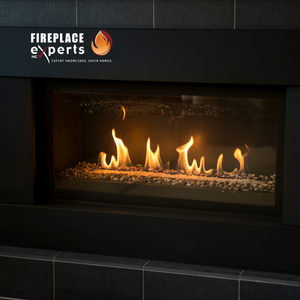 A gas fireplace ignition system is relatively simple. It has a control switch that turns on the gas flow, which is then ignited by a pilot light. The pilot light is a small flame that burns continuously so that you have an instant fire on switching on the gas.
Reasons & Remedies for Ignition Trouble
Faulty Pilot Light: The trouble with the Pilot light is one of the most common reasons behind gas fireplace ignition problems. A pilot light that has gone out will not be able to ignite the gas, leaving you with a cold fireplace. Try re-lighting it following the manufacturer's instructions.
Build-up & Dust: Dust and build-up in the fireplace can clog the orifices and prevent proper ignition. Regular fireplace cleaning, including the ignition system, is essential for the smooth functioning of your unit.
Control Switch Issues: A damaged or faulty control may not turn on the gas flow, leaving you with an unlit fireplace.
Malfunctioning Thermocouple: The thermocouple is a safety device that senses a lighted pilot light and opens the gas valve. A malfunctioning thermocouple will not open the gas valve, and you'll face ignition issues. Replace the faulty thermocouple to enjoy the languid warmth of your gas fireplace again.
Installation & Alignment: If the gas fireplace is not installed correctly, the gas lines may be misaligned and prevent proper ignition. This is common if the fireplace is not installed by an experienced fireplace installation specialist.
Gas Connection Trouble: The gas may not reach the fireplace if the gas line is not connected correctly or damaged. Sometimes, a closed gas valve may be the culprit. Check the firebox to ensure the gas valve is open and switched on.
Do You Need Gas Fireplace Cleaning or Fireplace Repair in Toronto?
Contact a trained professional from a reputed company like Fireplace Experts for gas fireplace issues and fireplace cleaning. The Fireplace Experts are the leading specialists for the top-notch repair, installation, maintenance and cleaning of gas fireplaces. Don't let ignition trouble ruin your nights by the fire! Connect with The Fireplace Experts to get your gas fireplace back to its cozy best!