The Difference Between An Electric vs. A Gas Fireplace
Posted in Gas Fireplace Repair, on September 16, 2021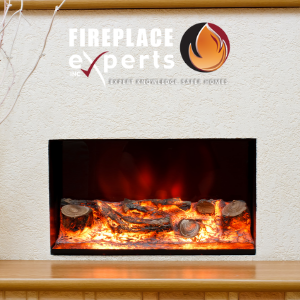 Did you know that adding a fireplace can increase the value of your home by up to 12%? Both functional and aesthetically beautiful, a fireplace can genuinely enhance your home. However, the dilemma is whether you should choose gas or an electric fireplace. When deciding between both, there are a couple factors to consider. The professionals at Fireplace Experts have broken down the pros & cons and the required fireplace maintenance for each. Once you have decided, you can reach out to us for impeccable fireplace restoration services in Toronto. Read on to know whether a gas fireplace will suit you or an electric one.
Gas Fireplaces
Pros:
Better Heating: Gas fireplaces can generate more heat (up to 3 times more!) than an electric fireplace.
Low Maintenance: Gas fireplaces need little maintenance, and only an annual checkup is usually required for fireplace maintenance.
Cheaper Running Cost: Gas fireplaces are costlier to install, but they are much more cost-effective to use in the long run.
Real Flames: you can enjoy the warmth and feel of real flames in a gas fireplace.
Can be used during power Outages: Gas fireplaces do not run on electricity and thus can be used for heating during a power supply disruption.
Cons:
Hot to Touch: They can heat up quickly and can scorch on touching. Not suitable for homes with small kids and frisky pets.
Permanent Installation: Gas fireplaces need to be installed permanently in a fixed place. They also require an exterior wall, and some fireplaces may require a vent or chimney.
Need a refillable propane tank or gas pipeline
Electric Fireplaces
Pros:
Flexible Installation: Electric fireplaces do not require permanent installation in a particular place. They offer flexibility and can be easily moved to a different room with an appropriate outlet.
Lesser Initial Cost: Electric fireplaces are cheaper to install and purchase than their gas counterparts.
Ease of Maintenance: Electric fireplaces require little to no maintenance. They are really 'plug & play' appliances offering ease of use and convenience.
Green & Clean: A significant benefit of electric fireplaces is that they are eco-friendly and do not emit harmful gases like CO2 or carbon monoxide.
Cons:
Lesser Heating: Electric fireplaces produce less heat as their output is around 2 kilowatts (as compared to 4-5 KVs for gas fireplaces)
Expensive to Run: Electricity is more expensive than gas. In the long run, the running cost of an electric fireplace is higher than a gas-fired one.
Cannot Be Used During Power Outages.
Fireplace Maintenance Requirements
Gas fireplaces need far lesser maintenance than wood-fired ones. A yearly fireplace maintenance service is what you usually need for a gas fireplace. They offer the warmth and real flames of a wood-burning fireplace without the associated hassle and hazards.
Electric fireplaces score over both gas and wood fireplaces as they need the least maintenance. They offer ease of use with no chimney, vents, gas, or cleaning requirements and are almost zero maintenance. Electric fireplaces are a practical choice for people who don't want to be bothered with regular fireplace maintenance.
Fireplace Restoration Services In Toronto
Choosing the right fireplace needs careful consideration. Eventually, you need to choose based on the intended use and the right fit for your specific needs. If you're still unsure about gas vs electric fireplaces, just call the Fireplace Experts! We'll be happy to help! When it comes to installation, maintenance, reconstruction, or fireplace restoration in Toronto, you know you can trust the Fireplace Experts! Exceptional quality and craftsmanship are our forte! Contact the fireplace experts for your dream fireplace today!