Start Fireplace Season with these Essential Safety Tips
Posted in Gas Fireplace Maintenance, on October 12, 2023
The cold weather in the greater Toronto area marks the unofficial start to fireplace season. While turning on your pilot lights and putting your fireplace into use is an exciting time, it's important to take the right precautions when turning on a fireplace that hasn't been used for many months. In addition to an annual or semi-annual inspection, it's a good idea to complete gas fireplace repair and schedule expert fireplace maintenance with a trusted professional at The Fireplace Experts before jumping into regular use.
Here are our top fireplace maintenance and repair tips to kick-start the fireplace season with The Fireplace Experts.
Check Ventilation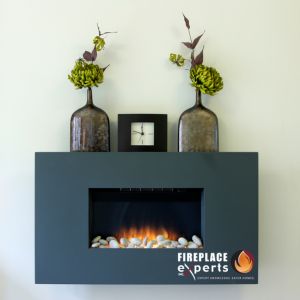 Ensuring fireplace safety involves a crucial step, which is the inspection of vents. Vents play the important role of expelling the byproducts of combustion, like harmful gases, such as carbon monoxide, out of your living space. When you regularly examine and maintain your vents, you guarantee that they remain free of obstructions and debris, therefore promoting proper airflow and preventing the dangerous accumulation of these contaminants inside your home.
Inadequate ventilation can result in incomplete combustion, heightening the risk of carbon monoxide poisoning and indoor air contamination. Additionally, blocked or damaged vents may induce backdrafts, which can cause flames or embers to escape the fireplace and potentially ignite surrounding flammable materials. By consistently checking and cleaning your vents, you effectively reduce the likelihood of fire hazards and safeguard the health and well-being of your household, making this an important aspect of overall fireplace safety.
Routine Fireplace Cleaning
Proper fireplace maintenance must include a regular fireplace cleaning routine, which improves the safety of your home. This practice not only improves the fireplace's heating efficiency but also serves as a vital preventative measure against potential dangers. As time passes, the accumulation of highly flammable creosote on the pilot light, burners, and vents from burning wood poses a significant threat by potentially causing chimney fires that can put both property and lives at risk. Regularly cleaning your fireplace and chimney effectively removes this hazardous buildup, reducing the likelihood of uncontrolled and dangerous fires.
Additionally, keeping your fireplace clean supports proper ventilation. By sticking to a consistent cleaning schedule, you can also catch any damage or structural issues early, such as a malfunctioning pilot light or burners, allowing for timely fireplace repairs and the preservation of your fireplace and chimney's reliability.
Inspect Fireplace Glass
Examining the glass in your fireplace is important for various reasons. Firstly, it guarantees that the glass remains free from any cracks, chips, or structural deficiencies that might compromise safety. Furthermore, regular inspections serve to detect the accumulation of soot and creosote on the glass, which can impair visibility and hinder the fireplace's efficiency. Maintaining a clean and unobstructed glass not only enhances the fireplace's aesthetic appeal but also enables homeowners to monitor the fire safely and relish its warmth. Lastly, a well-kept glass door acts as a protective measure, reducing the risk of fires and injuries by containing sparks and embers.
Call the Fireplace Experts for Repair & Maintenance
There are many things that can go wrong with your gas-powered fireplace if not maintained properly, so it is essential to have routine inspections and cleaning done by professionals. With the potential for serious injury, deadly gas leaks, and dangerous gas explosions, it is a wise choice to call in Fireplace Experts, as they know how to get the job done correctly and safely. Committing to a maintenance routine is an essential step to ensure safety, efficiency, and longevity, ultimately offering homeowners and occupants invaluable peace of mind.