Reasons Your Gas Fireplace isn't Working
Posted in Gas Fireplace Repair, on June 16, 2021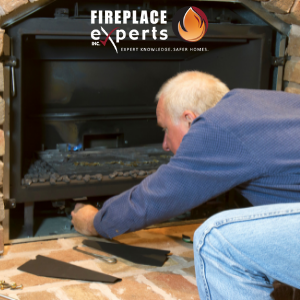 Gas fireplaces can completely transform your space from drab to fab! What's more, they provide the toasty warmth and ambiance without the hassles of a traditional wood-burning fireplace. However, like all appliances, they can develop problems every once in a while. Fireplace Experts, the leading gas fireplace repair & fireplace restoration professionals in Toronto, list some common issues with gas fireplaces and troubleshooting steps that can help. Please keep in mind that you must follow all safety guidelines prescribed for your fireplace.
Gas Line Issues
Gas fireplaces use either a propane tank or a natural gas line as fuel. If your fireplace uses a propane tank, check that the gas knob is switched on. If it is not delivering gas with the knob open, then the gas tank may be empty. You need to contact your supplier for a refill. Similarly, if you have piped natural gas, you need to check that the gas knob is on. If there is no gas flow, you'll need to call your utility company to restore proper supply.
Faulty Pilot Light
The pilot light is a small flame inside the vent that is responsible for igniting your gas fireplace. If it is blown out, the fireplace will not light. A strong draft or interruption in the flow of gas can easily blow out the pilot light. Always check the pilot light when switching on your gas fireplace. If it is out, reignite it using the manufacturer's instructions. Often, the pilot light ignition fails to work due to soot and dirt in the orifice. If there is debris between the thermocouple and the igniter, gently clean it with a soft cloth.
Another common issue is air in the pilot tubing. Hold down the pilot button for 2-3 minutes to release the air and restore the gas flow for the proper functioning of the pilot light. If none of the above measures work, it might be time to call a reliable gas fireplace repair & fireplace restoration company in Toronto.
Tripped Circuit Breakers
Sometimes, the circuit breakers in your house can trip due to overheating. If your gas fireplace uses an electrical ignition, a tripped breaker can be the culprit. Open the breaker box to check that the circuit breaker it is on has not tripped. If it is, flip it back on to reset.
Thermostat Settings
Many gas fireplaces also have an in-built thermostat to regulate the temperature and control when to turn off & on. Check that the thermostat is set correctly and the room temperature is not higher than the current setting. Alternatively, the fireplace may not be working because of a loose connection between the fireplace circuit panel and the thermostat.
Call The Pros For Gas Fireplace Repair in Toronto
If your gas fireplace is still not working, the pros from Fireplace Experts can help! Professional fireplace technicians like our service technicians at Fireplace Experts have the right equipment, experience, & expertise to repair your gas fireplace. Whatever be the problem, our seasoned experts will have your fireplace back in working order! Fireplace Experts is synonymous with top-tier gas fireplace repair, installation, & fireplace restoration across Toronto. Call us today or email info@fireplaceexperts.ca for prompt & COVID-compliant gas fireplace repair.
PS: Don't forget to ask about our annual preventive maintenance service plan!