Reasons Your Fireplace Will Not Turn On
Posted in Gas Fireplace Repair, on June 09, 2023
Summer days usually don't require a fireplace, but you'll appreciate their comforting warmth during unexpected evening temperature drops. Unfortunately, it can be frustrating when you neglect regular fireplace maintenance, and your unit doesn't turn on instantly. Don't fret! You can count on the experienced technicians at Fireplace Experts for safe and reliable fireplace repair & maintenance services. Meanwhile, read on for practical troubleshooting tips to revive your dysfunctional fireplace.
Double Check the Power/Fuel Supply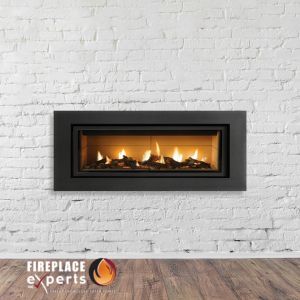 The power source is one of the first things to look up when your fireplace doesn't turn on. Electric fireplaces function on a steady electricity supply, while gas fireplaces require an adequate gas supply. Ensure the power switch is turned on for electric fireplaces and verify that the connecting cord is plugged in firmly. If you own a gas fireplace, check that the gas supply valve is turned on. If you haven't been using the fireplace, you may need to expel air from the pilot tubing. Hold down the pilot button for around one or two minutes to purge out the air.
Check for Tripped Circuit Breakers
Before speed-dialling a fireplace repair technician, verify that the circuit breaker has not tripped. Modern gas and electric fireplaces incorporate safety features like circuit breakers. These safety sentinels are designed to trip and break the power supply in case of electrical surges or malfunctions. If your electric fireplace isn't turning on or suddenly stops working, check the circuit breakers associated with the fireplace. Reset the breaker if it has tripped, and restart the fireplace. Consult a professional repair and fireplace maintenance technician if the circuit breaker continues to trip.
Spark Igniter Failure
The ignition or spark igniter produces the initial flame that ignites the fuel in your gas fireplace. A dirty or malfunctioning igniter may prevent the gas from igniting correctly. Carefully inspect the igniter switch for signs of wear, damage, or debris. Clean a dirty igniter using a microfiber cloth or soft brush to remove any dirt obstructing the sparking process. If it still fails to produce a spark, consider calling a fireplace professional to inspect and replace the igniter.
Don't Forget the Thermocouple/Thermopile
If the above troubleshooting tips fail to turn on your fireplace, inspect the thermocouple or thermopile. The thermocouple is a metal probe that diligently monitors the temperature and gas valve that sparks life into your gas fireplace. This electrical safety device requires precise placement for optimal performance. Modern gas fireplace models now have the thermopile for accurate temperature-sensing and generation of electric voltage. Experts recommend calling a trusted fireplace repair professional to examine the thermopile or thermocouple functioning.
Look For Signs of Fireplace Trouble
Look closely for warning signs of fireplace trouble. Check for unusual smells or strong gas odours. Strong gas smells could indicate a leak—immediately call your utility service or a professional gas fireplace repair technician! Empty clicking sounds while trying to ignite the fireplace could be an issue with the spark igniter. Be vigilant and mention these signs to the fireplace specialist when they arrive.
Fireplace Experts: Reliable & Safe Fireplace Solutions
Don't let a dysfunctional fireplace dampen your spirits! Reach out to Fireplace Experts, the leading service providers for exceptional fireplace repair, maintenance, makeovers and installation assistance across the GTA. Our TSSA-certified fireplace specialists will ignite the magic of a roaring fire, ensuring worry-free and safe operation!