Is there Mold in your Fireplace?
Posted in Gas Fireplace Cleaning, on August 21, 2023
Enjoying your fireplace at home can create a serene environment to relax after a long day's work. However, it won't be as enjoyable knowing that there is mold growing in your fireplace and producing mold spores into your living space. Call Fireplace Experts to set up a fireplace cleaning service. Regular cleaning and maintenance can eliminate the need for any fireplace repairs in Toronto. At Fireplace Experts we want to provide customer satisfaction and high-quality services from our expert technicians to help you enjoy your fireplace.
Learn more about mold in your fireplace and what to do about it below.
Causes and Signs of Mold Growth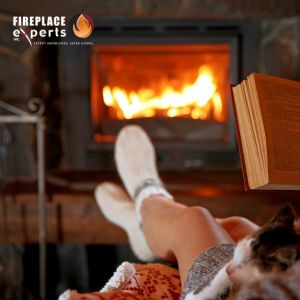 The most common cause of mold growth in a fireplace is the lack of ventilation. Moisture is often caused by combustion in the fireplace, and if not appropriately vented to evaporate, it can create an optimal environment for mold to grow and thrive. The mold often grows in hard-to-spot areas that can go unnoticed for months. Here are ways to spot mold growth to remove it:
Heath symptoms: symptoms include, but aren't limited to, coughing, wheezing, runny nose, itchy eyes, dry skin, nausea, etc. These symptoms often resemble allergic reactions.
Musty odours: if you suspect a strange smell in or around your fireplace, it's likely mold growth. Musty odours are typically the first signs of mold growth for any part of the home.
Dark substance in fireplace: Frequently, you can see mold in your fireplace. It can appear as a blue, green, brown or black substance and is sometimes furry.
When noticing any of the signs listed above, call Fireplace Experts for a fireplace cleaning to lead a clean and healthy life when enjoying your fireplace.
How to Treat it?
The best way to treat mold in your fireplace is to call a professional to remove it. Mold professionals will successfully remove all mold particles in the fireplace so there is no recurring mold growth. Once the mold specialists finish their service, book an appointment with a fireplace professional at Fireplace Experts to perform a fireplace maintenance service. It's crucial to get regular maintenance on your fireplace to prevent any faults or further mold growth. This way, our experts can find the problem prematurely and repair it before severe damage is done.
Though there are DIY options for cleaning the mold, it's best to seek a professional to ensure permanent results and avoid fireplace repairs in Toronto.
How to Prevent it?
Mold growth in your fireplace can easily be prevented with the correct maintenance.
Ventilation: ensure that the vent of your fireplace is functioning correctly. Additionally, if the glass screen can open, you can manually air out your fireplace after use.
Regular cleaning: cleaning the soot and mildew out of the fireplace can help lengthen the lifespan of your fireplace, requiring less frequent cleanings and maintenance.
Waterproof Sealant: apply a waterproof sealant to reduce the collection of moisture in crevices and seeping through the masonry of your chimney, if applicable.
Fireplace Experts in Toronto
Trust Fireplace Experts for all gas fireplaces from maintenance, installation and complete makeovers. We want to ensure complete customer satisfaction with quality services. Enjoy those cozy nights in front of the fireplace all year round. Contact us today!