Is the Weather Why You Need Gas Fireplace Repair in Toronto?
Posted in Gas Fireplace Repair, on November 24, 2022
A crackling fireplace, falling snow, and hot cocoa complete a picture-perfect winter evening.
However, temperatures close to or below the freezing point can drag down your fireplace efficiency. Chilly days call for spending time by your fireplace, and when it fails on a cold winter night, it's the last thing you need to happen. You must be proactive and schedule necessary fireplace maintenance and repairs to keep your unit running efficiently. Thankfully, Fireplace Experts provides high-quality fireplace repair in Toronto, so you can get back to staying cozy and warming up all season long! Continue reading to learn if the weather is responsible for you requiring fireplace repair in Toronto.
Frozen Vent Cap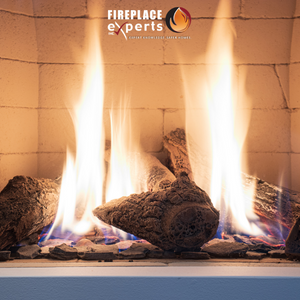 Below-freezing temperatures, snowfall, and ice build-up can block the vent cap at the end of your gas fireplace vent. This will cause your fireplace to shut off automatically as a safety measure to prevent exhaust gasses from entering your home. Thankfully, there are ways to avoid a frozen vent cap. If a cold wave is predicted, ensure that your fireplace unit runs at mid or high temperatures. Regular fireplace maintenance and inspections will free your vents from ice build-up and even unwanted animal guests & bird nests. Contact a trusted fireplace service like Fireplace Experts for professional fireplace inspection and maintenance if you're not too keen on DIY cleaning. Our experts can conduct a safety inspection and remove any ice & debris.
Cold Starts
Lighting up your gas fireplace on extremely cold or below-freezing days may be challenging. Cold air may smother the pilot light and prevent it from remaining lit. A standing pilot or an on-demand pilot light may take several tries(cold start) to ignite your gas fireplace on cold days. If you have an electronic pilot light ignition system, you can put your pilot light in the 'continuous pilot mode.' This mode ensures that the fireplace pilot light remains lit even if you turn off the main burner or fireplace unit. A continually lighted pilot light will keep the firebox warm at all times and sustain a draft in the vent. This allows the gas burner to turn on with minimal airflow disruption and condensation.
Low Gas Pressure
The natural gas pressure from your utility can drop during prolonged winter spells. Excessive usage by commercial users can create an overall lower pressure in the natural gas utility system. This can cause the gas log ignitors to automatically switch off the system.
Gas Meter
Gas meters can also get affected by extreme temperatures. Schedule regular inspections to keep away ice and snow. Never use ice-melting chemicals, hot water, or salt to remove ice from your gas meter. Also, ensure that your eaves troughs are working correctly. This prevents water from getting inside the gas meters.
Stay on Top of Fireplace Maintenance with Fireplace Experts
Cold weather can take a toll on the best of us, and our appliances are no exception. It's crucial to take appropriate steps to ensure your fireplace is not affected by snow, ice, or winter freeze. Stay on top of maintenance and fireplace repairs in Toronto with the trusted technicians at Fireplace Experts. We ensure quick diagnosis and dependable service to get your gas fireplace up and running in a jiffy! Connect with us online or call us to schedule your fireplace installation, maintenance, repair, or renovation today!