How To Maintain Your Gas Fireplace For Winter
Posted in Gas Fireplace Repair, on November 15, 2021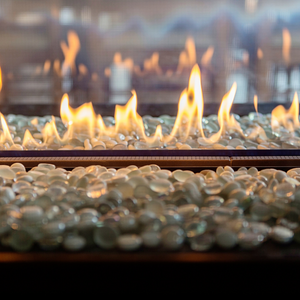 As the temperature drops, nothing is more tempting than the cozy warmth of your fireplace and a steaming cup of hot chocolate! However, if you want your gas fireplace to keep you warm throughout the cold winter months, regular maintenance and gas fireplace repair services in Toronto are a must. Though energy-efficient gas fireplaces use clean-burning fuel, they do require maintenance like other heating appliances. You may also want to add to the aesthetics of your home and enjoy the cozy warmth of your gas fireplace, so if you were debating a fireplace makeover, now is the time!
A Fireplace Increases Home Value
Did you know that a fireplace is one of the most sought-after accessories for homebuyers? A fireplace can increase the value of your home by 6-12 % and help sell it quickly. Investing in a fireplace or opting for a fireplace makeover is a beautiful home improvement idea with great ROI!
Why Regular Maintenance Is Important
Though gas fireplaces require less maintenance than wood-burning ones, they do need to be maintained. The burner, grate, and logs undergo normal wear and tear and get dirty or damaged with use. Regular maintenance and gas fireplace repairs in Toronto will ensure peak efficiency and also help extend your fireplace's life. You can also spot any potential problems and take corrective action before they become a safety hazard or a costly repair.
What to Check During Gas Fireplace Maintenance
Safety First! Before starting any maintenance work, make sure to turn off the fireplace, including the pilot light. You can also wear a pair of gloves to protect your hands from dirt and build-up. Your maintenance caddy should include a hand-vac or regular vacuum, glass cleaner, soft cleaning cloth, a soft brush, and paper towels.
Clean the Chimney/Vents
Traditional vented gas fireplaces route the fumes through a chimney or vent. Though there is no heavy soot or burning ash in a gas fireplace, some dust and soot particles can build up in the ducts. Use a hand-held or regular vacuum to clean out the dust and other debris in the vent/chimney. Check for any blockages and replace worn-out pipe fittings.
Clean the Logs
Remove the fireplace logs for a thorough cleaning. Gas fireplace logs are made of premium quality ceramics and need careful handling. Vented gas logs should be cleaned gently with a soft cloth or brush. Check the logs and replace the damaged ones. Vent-free logs should be inspected and maintained by a certified fireplace professional.
Firebox Maintenance
Remove the grate, logs and any decorative elements before cleaning the firebox. Vacuum out dust and debris. You can also wipe down the firebox walls and door using a soft, damp cloth. Inspect the interior for any flaking, cracks, or rust. If you notice any, contact a professional fireplace repair service at the earliest.
Gas Burner
Use a soft brush to clean out the dust and soot particles from the gas burner. Do not use any harsh cleaning agents to avoid damaging the burner. Check the valves and fittings for rust or other damage and replace damaged/worn-out components.
Clean the Glass Doors
The glass doors of your fireplace may accumulate a layer of dirt or chemical residue. Use a glass cleaner liquid and a soft cloth to wipe it clean. Use paper towels to buff and shine. Check for any deep scratches and cracks.
Don't Hesitate to Call a Professional
If you're hard-pressed for time or find fireplace maintenance a complex process, do not hesitate to hire a professional. Contact the fireplace Experts for hassle-free gas fireplace repair and maintenance in Toronto. Our certified technicians have the equipment, experience, and expertise to handle any maintenance and repairs your fireplace needs. Contact us to schedule a maintenance service today and be prepared for the first snap of cold!