How to Know if Your Fireplace is a Fire Hazard
Posted in Gas Fireplace Repair, on May 16, 2023
There's nothing like the warmth and coziness of a crackling fire on a chilly evening. But as much as we love our fireplaces, one must prioritize safety. A poorly maintained or malfunctioning fireplace can be a potential fire hazard. Fireplaces can also accumulate creosote and other flammable materials with use. Fireplace Experts understand the significance of maintaining a secure fireplace environment. Read on for critical indicators to determine whether your fireplace poses a fire hazard and how regular gas fireplace cleaning and reliable fireplace repair in Vaughan can minimize the risk. Stay informed and enjoy your cozy haven.
Improper Ventilation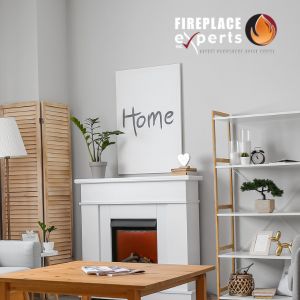 Fireplaces must have proper ventilation to safely release smoke and harmful gases like carbon monoxide. Chimney fires are often harder to detect, so check the damper regularly to ensure it is open and operational. A jammed or malfunctioning damper can cause smoke buildup inside your home or prevent the exit of hazardous gases. Install carbon monoxide detectors near the fireplace and throughout your home as a precaution. Be proactive and ensure timely gas fireplace cleaning and maintenance.
Damaged or Cracked Masonry
Inspect your chimney and fireplace facade for any visible signs of damage like cracks or crumbling masonry. These issues can compromise your fireplace's structural integrity and increase fire risk. Additionally, watch out for indications of water damage, like stains or discoloration. Consult a professional to inspect and carry out the necessary fireplace repairs in Vaughan.
Ensure Adequate Space
Maintaining a designated clearance area in front of all fireplaces is crucial. While gas fireplace inserts require a minimum of six inches of free space, a wood-burning fireplace requires an obstruction-free distance of at least three feet. Minimize the risk of overheating or potential fire hazards by keeping flammable items like furniture, drapery, and wooden or paper decorations at a safe distance.
Damaged or Deteriorated Firebox
The firebox is the place where the fire actually burns. Inspect it regularly for cracks or signs of deterioration. A compromised firebox can allow heat to penetrate the surrounding walls, leading to property damage and potential fire hazards. Additionally, check the fireplace doors or screens for any damage or gaps that may allow sparks to escape.
Gas Fireplace Safety
Gas fireplaces have specific hazards like leaks that homeowners must be aware of which will enhance safety and mitigate fireplace repair. Maintain your fireplace regularly and check for warning signs of a gas leak. The persistent smell of gas or hissing sounds near the fireplace indicates a potential leak. Immediately evacuate the area and contact your gas service or gas fireplace professional. Additionally, never alter or displace the arrangement of the fireplace logs in a gas fireplace. You can accidentally cover up the vents and risk carbon monoxide poisoning. Ensure that an oxygen depletion sensor is installed in your gas fireplace.
Expert Knowledge & Safer Homes with the Fireplace Experts
Regular inspections, gas fireplace cleaning, and service are vital for the safe functioning of your fireplace. A poorly maintained and dirty fireplace can be a fire risk. Contact the Fireplace Experts for certified fireplace technicians to inspect and maintain your fireplace annually. Our trained experts will thoroughly examine your unit to identify and address potential hazards like improper ventilation or a damaged firebox. Safeguard your home and loved ones, and prevent scary scenarios with the Fireplace Experts.