How Much Maintenance Does A Gas Fireplace Need?
Posted in Gas Fireplace Repair, on May 12, 2021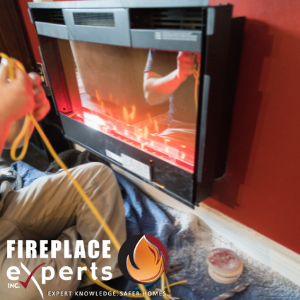 Gas fireplaces are popular in homes and cottages across North America as low maintenance and beautiful additions to any room. Although you will not get the authentic scent of a traditional wood fireplace, you will also not need to deal with gathering wood and building and stoking a fire. Gas fireplace maintenance is minimal, and most homeowners will infrequently require gas fireplace repair services. Here we outline the ins and outs of regular gas fireplace maintenance.
No Daily Maintenance Needed
A wood fireplace requires near-constant maintenance to operate safely. Gas fireplaces do not generate soot and do not require daily cleaning to remove built-up debris and ash before building a new fire. The minimal fireplace maintenance necessary for a gas fireplace allows homeowners to spend more time enjoying their home instead of building and feeding a fire. Gas fireplaces are available in various sizes and styles to closely mimic a wood-burning fireplace's warmth and dynamic visual.
Ensure You Get An Annual Inspection
Although you will not require daily maintenance for a gas fireplace, we recommend getting a professional inspection once per year. The combination of fire and gas can result in issues over time, and it is crucial to ensure your fireplace is continuing to operate safely. For gas fireplace repair services and inspections, hire a professional technician to perform an annual safety check. Your inspection will include professional cleaning of the decorative pieces, detecting gas leaks, and checking for proper ventilation. Your inspection will also look for carbon monoxide leaks, which can be deadly to you and your family. A professional inspection takes as little as one hour, and we can easily schedule recurring annual appointments.
Call For A Gas Fireplace Repair If:
Build-Up
Over time, dust, dirt, pet hair, and more can build up inside your gas fireplace. Although build-up of soot and ash is not a problem, if you notice dirt or debris visible in your gas fireplace, it may be time for a professional cleaning and inspection.
General Wear and Tear
Valves and connections in your gas fireplace can deteriorate over years of use. Gas fireplace repair services can help ensure all the mechanical parts of your fireplace remain in good condition. If you are concerned about a leak, condensation build-up, or broken parts, it may be time to call a professional technician.
Problems With Ventilation
Animals like birds, bats, and squirrels will often try to build nests in chimneys, and dead leaves, sticks, and debris can get trapped over time. Both nests and debris affect the ventilation of your chimney and can be dangerous to you and your family. A professional inspection as part of your fireplace maintenance routine will ensure your chimney is clear of debris and working properly.
At Fireplace Experts, we offer gas fireplace repair services and professional inspections. We recommend contacting one of our expert technicians to perform an annual inspection and safety check as part of your fireplace maintenance routine. Call Fireplace Experts today at 416-897-5643 to get started booking your yearly gas fireplace inspection.