Guide to a Mantel-Free Fireplace Makeover
Posted in Fireplace Makeover , on February 16, 2023
Stuck with an outdated fireplace or have one that's just not your style? A mantel-free fireplace makeover might just be the answer! Modern aesthetics are all about minimalist designs with super-minimal surrounds and mantels. Removing or downsizing an ornately carved mantel to create a novel focal point can make for an arresting fireplace statement. But before you begin, don't neglect fireplace cleaning. A clean fireplace is the perfect blank slate to work with––you can connect with the Fireplace Experts for professional fireplace cleaning or maintenance. Our blog has all the tips & tricks you need for a sleek, mantel-free fireplace makeover. So, read on!
Select Your Design & Focal Point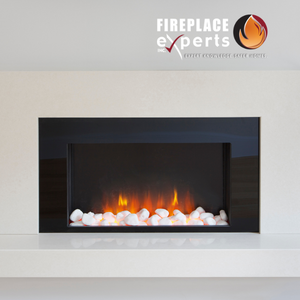 Less is more in contemporary fireplaces and mantel-free designs, so choose your look and focal point accordingly. This could be a barely-there mantel, a tile wall, a floor-to-ceiling fireplace, or stunning artwork. Sleek fireplaces blending into a dramatically bare brick wall can invoke a sense of space and awe. Minimalist elements involve a restricted colour palette using occasional accent colours. The key is selecting a theme that complements your style and home design elements.
Remove or Downsize the Mantel
The minimalistic look calls for minimum decoration, so remove or downsize the mantel as per your chosen design. Removing the mantel may require careful prying and a little muscle. If you're not comfortable with DIY, call in a professional. They can remove the mantel and help with sanding and fresh paint.
Time for Fireplace Cleaning
Clean the fireplace once the mantel is removed. Use a soft-bristled brush to sweep away any debris or residue. Follow with a quick wipe-down using a damp, lint-free cleaning cloth. Ensure that you clean the glass doors with a gas fireplace cleaner, as any residue can be hazardous. Or call the Fireplace Experts for a thorough gas fireplace cleaning.
Accent Lighting Can Make All the Difference
Strategically placed accent lighting can give your living space a cozy and inviting ambiance. Consider warm recessed lighting to add an ambient glow. Or mount a pair of scones to create a spotlight.
Add Minimalist Decor
Fully embrace the minimalist trend with organic furniture and decor. Think clean lines and thoughtfully curated accent pieces.
A mantel-free aesthetic can transform your traditional mantel into a minimalist beauty. Revamp your lacklustre hearth with sublime fireplace makeovers from Fireplace Experts! And if you require professional fireplace cleaning, installation, or maintenance, our trained specialists are a call away! Trust the Fireplace Experts to give your gas fireplace some TLC!
Call us now to discuss your fireplace makeover or maintenance options!