What Can Go Wrong With A Gas Fireplace
Posted in , on November 09, 2020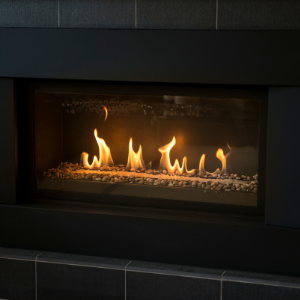 Gas fireplaces are essentially maintenance-free and genuinely convenient. However, problems can always occur. With the increasing popularity of gas fireplaces, it is necessary to know about the common problems and gas fireplace repair options. You can always hire an expert fireplace service for maintenance and increase the longevity of your gas fireplace. Here are some common gas fireplace issues you can face:
Unusual Odours
The #1 gas fireplace problem is that of unusual odours. It is usually a source of panic as any strange odour, especially leaking gas, can be scary. Thankfully, most smells aren't hazardous as dust, pet dander, or dirt can be the culprit behind these unusual odours. However, do not ignore the smell of leaking gas and contact an expert gas fireplace repair service like Fireplace Experts immediately. If the gas smell is extremely strong, notify the fire department and exit your house.
A direct-vent gas fireplace is the best option as it lets out fumes directly while letting in fresh air through a separate vent.
Lack of Regular Cleaning and Maintenance
The thumb rule for gas fireplace maintenance is a professional fireplace service at least once a year. Gas fireplaces should be cleaned, inspected and serviced regularly to keep them working flawlessly. Gas fireplaces are convenient; make sure your fireplace stays convenient and hassle-free by scheduling an annual gas fireplace service.
Unusual Noises
Many times, the blower fans in your fireplace make strange rickety noises instead of humming quietly. If this happens, you may need to call in a gas fireplace repair expert to look into the weird noises and perhaps replace the fan.
Burner Trouble
Your gas fireplace sucks up air into the gas vent and along with it, hair, animal dander and other dirt particles. This can cause the burner to get choked and malfunction. If the burner is not lighting up, you probably need a fireplace service professional to clean the burner jets. It could be an issue with the thermocouple or thermopile; try replacing the same.
Dead Batteries
Yes, it could be as simple an issue like a dead battery. If your fireplace is not working, try changing the batteries in the remote and the receiver.
Pilot Lights
Pilot lights are responsible for igniting the gas in the fireplace unit. They can be blown out by a strong draft or an intermittent flow of gas. Also, the pilot light orifice may be blocked due to a buildup of soot or dirt.
Gas fireplaces are reliable and easy to maintain. Just make sure you hire a trustworthy fireplace service to keep it running smoothly.
Facing Problems With Your Gas Fireplace?
Don't panic! Call the pros at Fireplace Experts to inspect and repair your gas fireplace. We offer top-tier gas fireplace repair and fireplace service in Toronto & the entire GTA. Our certified professionals will fix any and every problem in your gas fireplace! Call 416.897.5643 to schedule a fireplace service and inspection.
Trust Fireplace Experts to keep your home safe and your fireplace winter ready!