Why You Should Maintain Your Fireplace Before Winter Comes
Posted in Gas Fireplace Repair, on December 07, 2020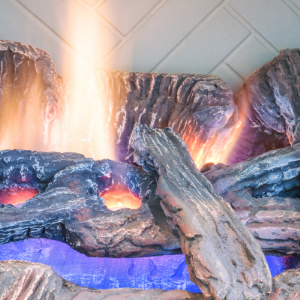 As the cold weather grips Toronto with its icy fingers, most of us want nothing better than curling up at home in the warm amber glow of a soothing fire. However, after an entire summer of no use, fireplace service and maintenance is the first step towards a cozier home. Modern gas fireplaces are decidedly efficient and low maintenance, but they do require an annual fireplace service to keep them in top gear. Here's how to prep your gas fireplace for the winter season:
Clean It Up
Your gas fireplace needs to be cleaned of any dirt and debris that may have accumulated over time. Turn off the gas supply and pilot light before you start cleaning. Clean the firebox, glass, logs and vents as well as the outside of your chimney (if you have one). In case you detect a gas odour, turn off the gas valve immediately and call your gas company or a professional gas fireplace repair technician to resolve the problem.
Inspect the Glass
Wipe the glass fire screen inside-out and check that it is sealed properly to guard against carbon monoxide poisoning. Fixing the glass screen properly is vital to minimize this risk, so hire an experienced fireplace service technician to fix it securely.
Inspect the Vents
While cleaning the vents, check for any blockages or damage. Ensure that the vent is cleared of any leaves, dirt and debris.
Clean & Inspect the Logs
Clean and inspect the log set for any chips or cracks. In case they are damaged, replace them with new logs. Read the manufacturer's instructions for cleaning, or you can also get them cleaned professionally from a good fireplace service store.
Replace the Remote Batteries
In case you have a remote for the fireplace, check and replace the batteries with new ones. Also, check the batteries in the receiver as well.
Schedule a Professional Fireplace Service & Inspection
It is recommended that you get your gas fireplace inspected and serviced at least once a year. Routine inspections can help spot any serious issues like gas leaks so that your health and safety are not compromised. The repair technician will clean the fireplace and also check for leaks and whether the vent is working properly. A proactive approach to fireplace maintenance and timely gas fireplace repair will help you avoid costly replacement expenses and hassles.
The Last Word
Regular gas fireplace service and maintenance will not only extend the longevity of your appliance but also prioritize safety.
Is Your Gas Fireplace Winter Ready?
Get your fireplace inspected and serviced professionally before the temperatures drop! Trust the pros at Fireplace Experts to get to the bottom of any issues with your fireplace. A full-service gas fireplace maintenance and repair company, our certified technicians specialize in gas fireplace repair, cleaning, maintenance, quality inspection, certification and fireplace service. Rest easy and warm this winter with our highly recommended gas fireplace repair and preventive maintenance packages! Dial 416.897.5643 to schedule an inspection or visit www.fireplaceexperts.ca for cool maintenance tips and tricks!