Fireplace Experts Inc. – a Toronto Star Readers
Posted in , on October 07, 2019
As a 2019 nominee for the Best Fireplace Centre/Store in the Greater Toronto Area, Fireplace Experts Inc. is among others in the Toronto Star Readers' Choice Award. We're very proud of this nomination as we provide our range of fireplace services with high levels of customer satisfaction.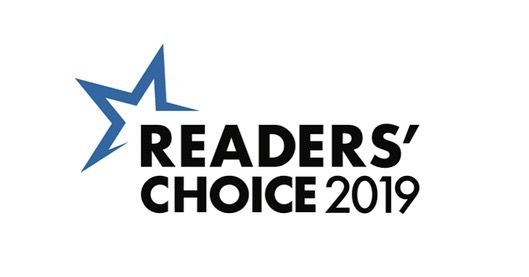 Voting is open until October 14th, so there's still time to vote! Winners will be published in the Toronto Star on November 12. Fireplace Experts Inc. is a full-service gas fireplace company with one goal in mind – to provide customer satisfaction with every client to the best of our ability. That's no surprise when you see our 5 Star reviews on Google.
Our company is built on family values, years of experience, and a commitment to quality service. That's probably why we've had such high recommendations for service, maintenance and repairs since 2008. In fact, many of our clients are referrals, and many are long time returning customers.
A wide range of fireplace services from the Fireplace Experts Inc.
While gas fireplaces actually require little maintenance, proper upkeep is essential for optimal performance. Like all household appliances, your fireplace should be serviced on a regular basis to ensure longevity. More importantly, with a gas fireplace, safety concerns should be a priority.
Fireplace repairs are just as important as any other appliance repair. With the Fireplace Experts Inc. you can expect a proper diagnosis the first time around, and an assessment of many problem areas. Finally, we'll recommend a repair, and in the worst case, we can suggest replacement options.
If you're installing a new gas fireplace, we have a number of quality units to choose from, and installation services to match. Based on your needs, and your budget, we can recommend a fireplace that will be well suited, and provide years of seasonal comfort.

From outstanding service, to excellent restoration work, we've been satisfying customers from day one. We work closely with our customers in order to ensure that their needs are fulfilled to our best ability.
Here's what customers are saying about the Fireplace Experts Inc.:
Jason
Our Montego fireplace presented a number of installation issues. Your technician identified the problems and offered a resolution – he was honest and transparent. We'll definitely call again.
Lisa
Your technician was knowledgeable and professional. He had all the parts he needed – the fireplace did not have to be replaced – and the unit is working like new. We're very satisfied.
Louis
We have used the Fireplace Experts for years. They simply saved us from having to purchase a new gas fireplace. All problems were resolved professionally. We would highly recommend.
Vim
Your technician took the time to figure out the problem. He explained the "fix" and recommended a cost-effective repair. We found him to be honest and experienced. We will definitely use again.
If you're one of our happy customers and would like to vote for Fireplace Experts for the Readers' Choice Award in the Best Fireplace Centre/Store Category, visit https://www.thestar.com/readerschoice-toronto/categories/home-home-improvement. Voting ends October 14!
Find out more about the Fireplace Experts, and our complete range of services – from repair work, to scheduled service, to regular maintenance. We provide our services throughout the Greater Toronto Area. Call one of our fireplace experts at 416-897-5643 or visit our website at www.fireplaceexperts.ca .