The Most Common Fireplace Fixes that Homeowners Deal With
Posted in Gas Fireplace Repair, on August 29, 2019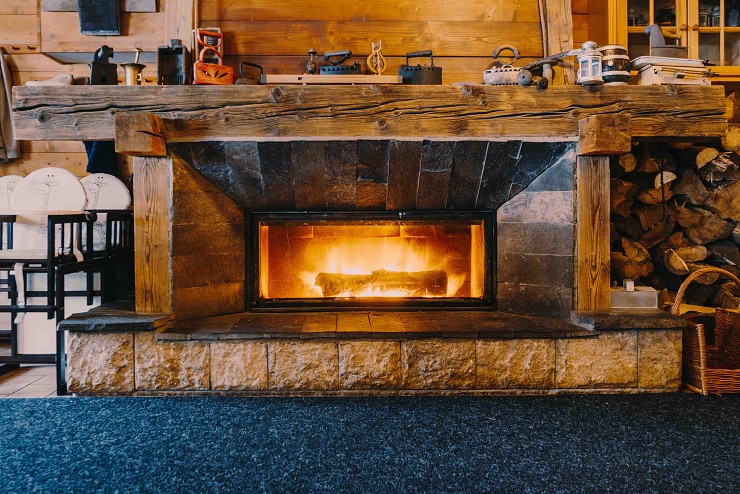 From time to time, you'll need to fix your fireplace. It may be something with the pilot light – it may be something with the burner – or it may be something with the flames. Whatever the issue, the Fireplace Experts will make the repairs and restore operation.
We specialize in gas fireplaces, with a team of technicians who are trained, qualified, and certified. We make every effort to fix your fireplace before recommending replacement. The fact is, many common fireplace issues can be easily diagnosed and then repaired.
How much does it cost to fix a gas fireplace?
If you need to fix your fireplace, it's important to have it done professionally. This is not a good time to save money short term with a DIY approach. With the Fireplace Experts, you can rely on a reliable cost estimate, followed by comprehensive repairs. One of our licensed gas technicians will provide satisfaction, regardless of the scope of repair.
What causes your gas fireplace to go out?
Depending on age and usage, you may need to fix your fireplace for a variety of reasons. When you experience a malfunction, it's a warning sign, and the unit should be shut down. Indeed, this may be an ideal opportunity for a complete maintenance assessment.
Short of a major malfunction, your fireplace may have an ignition breakdown, a misfiring pilot light, or burners that simply won't ignite. In many cases, these can all be effectively repaired. Here again, it's key to have a qualified and certified technician make repairs.
Common fixes that fireplace owners require
A TSSA technician should service your gas fireplace. Undertaking a DIY approach can pose a danger, and can be deadly. With serious issues, more work may be required to fix your fireplace – that may include additional replacement parts as well as added labour.
Piping Issues – If you smell natural gas ("rotten eggs") the fireplace should be shut down. This could be a result of gas piping that is either obstructed or even leaking.
Valve Problems – If there's no ignition, this may be as simple as a closed gas valve. If there's no smell of gas, the main valve can be checked and opened with a simple turn.
Thermopile Failure – If your burner is sluggish, or does not ignite, the thermopile may not be operating properly. Whatever the cause, this is work for a qualified technician.
Burner Malfunction – whether it's the thermostat or dirt build-up, a malfunctioning burner must be repaired, or in some cases, appropriately cleaned and reestablished.
Blower Sounds – if you're hearing strange sounds or rumbling, the fireplace blower may need attention. An experienced technician can determine if replacement is required.
Soot Build Up – Fireplaces with soot build up can cause airflow problems. Here, the gas flow may need to be adjusted, or the vent system corrected. The soot must be removed.
How do you clean a fireplace pilot light?
If your pilot light goes out, the fireplace will stop igniting. In some cases, it's safe for you to relight the pilot. However, if it's more serious, an expert is required. This is not a time to be fiddling around – the Fireplace Experts can provide a safe and effective remedy.
When you need to fix your fireplace, count on the Fireplace Experts
When it's time to fix your fireplace do it the right way with the Fireplace Experts. We have a team of licensed technicians who provide comprehensive repairs, service and maintenance throughout the Greater Toronto Area. Find out more by calling 416-897-5643 or visit our company website at https://www.fireplaceexperts.ca .