5 Ways To Refresh Your Fireplace
Posted in Gas Fireplace Repair, on August 07, 2020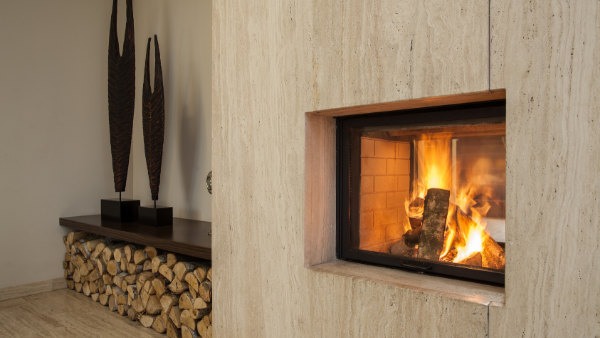 There's nothing better than sitting by a warm fire on a chilly evening, but what's more, is the charm and aesthetic your gas fireplace can add to your room decor. A fireplace is your architectural and decorative focal point, and its makeover can transform your space from drab to fab! So get inspired by our absolutely doable, budget-friendly ways to jazz up and refresh your fireplace before fall! Plus, don't forget to service your fireplace with a trusted gas fireplace service in Toronto like Fireplace Experts!
1. Give It A Good Clean!
Spruce up your fireplace with a good scrub and polish! After you remove the grime, wipe it with a damp cloth and buff it for a beautiful sheen. Rub the brass fittings with a paste of lemon juice and salt- Voila! As good as new! Rusted cast iron can be tackled with a bit of metal polish and a good scrub with a wire-wool mesh.
2. Add A Dash Of Paint!
You'll be surprised by what a fresh coat of paint can do to your dingy fireplace. Experiment with cool pastels or go for a crisp white to give your fireplace an instant facelift! Bring out the beautiful engravings of your traditional fireplace with paint but don't forget to sand and clean the wooden surrounds before painting over them with heat resistant paint. You could also try the whitewashing trend to bring out the texture and depth of your brick fireplace.
3. Go For A Fireplace Makeover!
Your refurbished mantelpiece can be the cornerstone of your decor and conversation! Give a fresh lease of life to your boring fireplace with a gorgeous new mantelpiece. Channel a sleek modern finish or go for a traditional style with carvings and intricate patterns to add drama and flair!
4. Dress Up That Mantel!
There's no better place to showcase your art or silver collection than the mantelpiece! Let it be your personal style statement! Add a creative touch with different accessories; juggle pictures in rustic wood frames, fresh-cut flowers, statement mirrors or beautiful knick-knacks for a stunning visual impact!
5. Think Out Of The Fireplace!
The aesthetics of your fireplace need not stop at the mantel. Out of the box ideas like painting the wall in bold colours and textures, adding new tiles to cover-up an outdated fireplace or adding new design elements around the fireplace can literally light up your fireplace!
6. Service Your Fireplace
What better way to refresh your fireplace than to hire a gas fireplace service in Toronto to ensure your fireplace is working properly. The experienced technicians from Fireplace Experts, the premium gas fireplace repair company in Toronto, can ensure your fireplace is in working order. Just in time to enjoy the warmth and joy of your fireplace in the cooler months!
Hope you're motivated to refresh your fireplace in time for the winter chill! A dash of creativity and elbow grease can revamp your fireplace into a gorgeous display, complementing your style and passion!
Fireplace Experts Can Help!
If you're looking to refresh, makeover or install a fireplace, choose the Fireplace Experts to transform your hearth into the heart of your decor! Dial 416.897.5643 to start a conversation with our professionals or visit our website https://www.fireplaceexperts.ca for some fireplace inspiration!